Local Building Contractors
Cannock | Stoke on Trent | Staffordshire
Are you looking for local building contractors covering locations around Cannock, Staffordshire and West Midlands? Here at Stafford Construction, we offer a comprehensive building and construction service to customers throughout locations in Stafford and the surrounding areas.
Stafford Construction offer a comprehensive building and construction service to customers throughout Stafford and the surrounding areas.

We are your first choice for local builders covering locations around Stafford and Cannock. Our business has a basic philosophy: to provide the highest quality design and construction for every client we work with.
Contact us today on 0845 291 1174 to discuss your building requirements today.

---
Are you looking for new build contractors that you can trust with your building project?
With over 35 years of experience in the building and construction industry, we have the reliable knowledge and skills required to manage your building project to ensure that it is completed to your specific requirements and the highest standards of attention to detail.
Our expert team of qualified craftsmen can help with the planning and complete building work for the following commercial or domestic projects:
Extensions
New Building Work
Internal Alterations
Kitchen Design and Installations
Restoration and Renovation
Garage Conversions
Replacement Guttering and Fascia
Structural Openings
Block Paving
Windows & Door Replacement
Electrical Installations and Alterations
Plumbing and Heating Installations
Extension Builders in Stafford
Our highly experienced team of expert craftsmen is dedicated to providing a friendly and professional bespoke building service. We have received positive feedback from every customer we have worked with and measured our success by customer satisfaction.
We work throughout Staffordshire and the surrounding areas, including:
Whether you require a bespoke new build or want to extend your existing property, our team will work closely with you to understand every detail of the project. You can expect us to keep you updated on the progress as the building work is underway.
Contract Builders Near Me
Are you searching for contract builders near me? Stafford Construction offer a complete building service for our clients in Stafford, Wolverhampton, Cannock or the surrounding areas.
We can over see every aspect of the planning and construction of your project including architectural design as well as help with planning and building regulation applications.
What does a Building Contractor do?
Constructing a building is an intricate, complicated process, and it requires a vast array of knowledge from architectural design to regulations, standard construction methods, to building codes.
Therefore, domestic or commercial building contractors need to know what they're doing and have a comprehensive understanding of all elements of overseeing construction.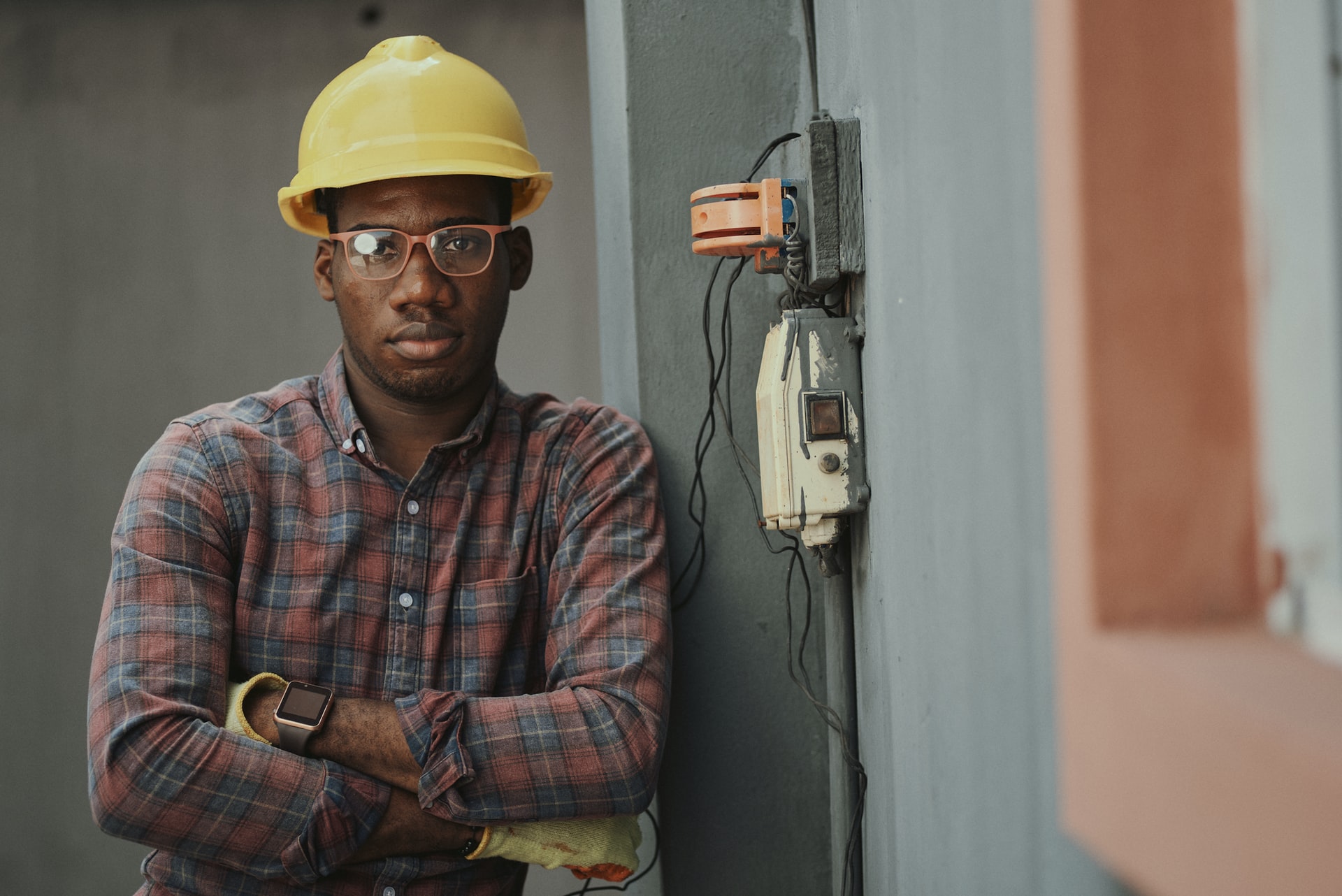 Domestic building contractors supervise constructing one or more residential properties, whereas commercial building services contractors oversee the building or renovations of shops, hotels and other commercial properties.
Building contractors are known for their general expertise in all manner of construction projects.
How much does it cost to hire a Builder?
Hiring the services of a builder here in the UK can cost you anything from £100 - £4,000. This price depends on the size and complexity of the construction work you want to carry out.
To find the best price, it is often best to compare the prices and reviews of several contractors, looking for which will best suit the needs of your project.
Hiring construction professionals is the best way to ensure that your project will succeed, both in project timescale and budgeting. Following are a few considerations that you should bear in mind when looking for a contractor.

Type of Construction Services
There are two forms of construction service that contractors can help you with. The first is planning.
From arranging your project site to creating a timescale for your project, the expertise of contractors in the planning stage can not be understated.
The second stage is construction. Here you will want to take your time when considering who to hire. The right contractors will make the construction stage a breeze, bringing your project to fruition on time and budget.

Property Type
The type of property you wish to construct will also affect the price. Commercial properties, such as shops and hotels, will often cost more than residential properties, such as houses.
Construction Materials
Naturally, the materials you choose to construct your commercial or residential property from will also significantly affect the cost of your project.
What is the main difference between a Builder and a General Contractor?
In general, a builder is the person or persons who will construct your property for you and could reasonably be able to conduct the project on your own.
On the other hand, a general contractor will oversee a team of subcontractors to complete the work, using their knowledge and expertise to manage the project from start to finish.
Do you require local building contractors in Cannock? We offer our building services throughout Staffordshire and West Midlands
To contact us for more information about how we can help you, please call us today on 0845 291 1174 or complete our online contact form and we shall be happy to get back to you.