Extending Your House
Posted by:
Admin
Tags:
Posted date:
13-10-2021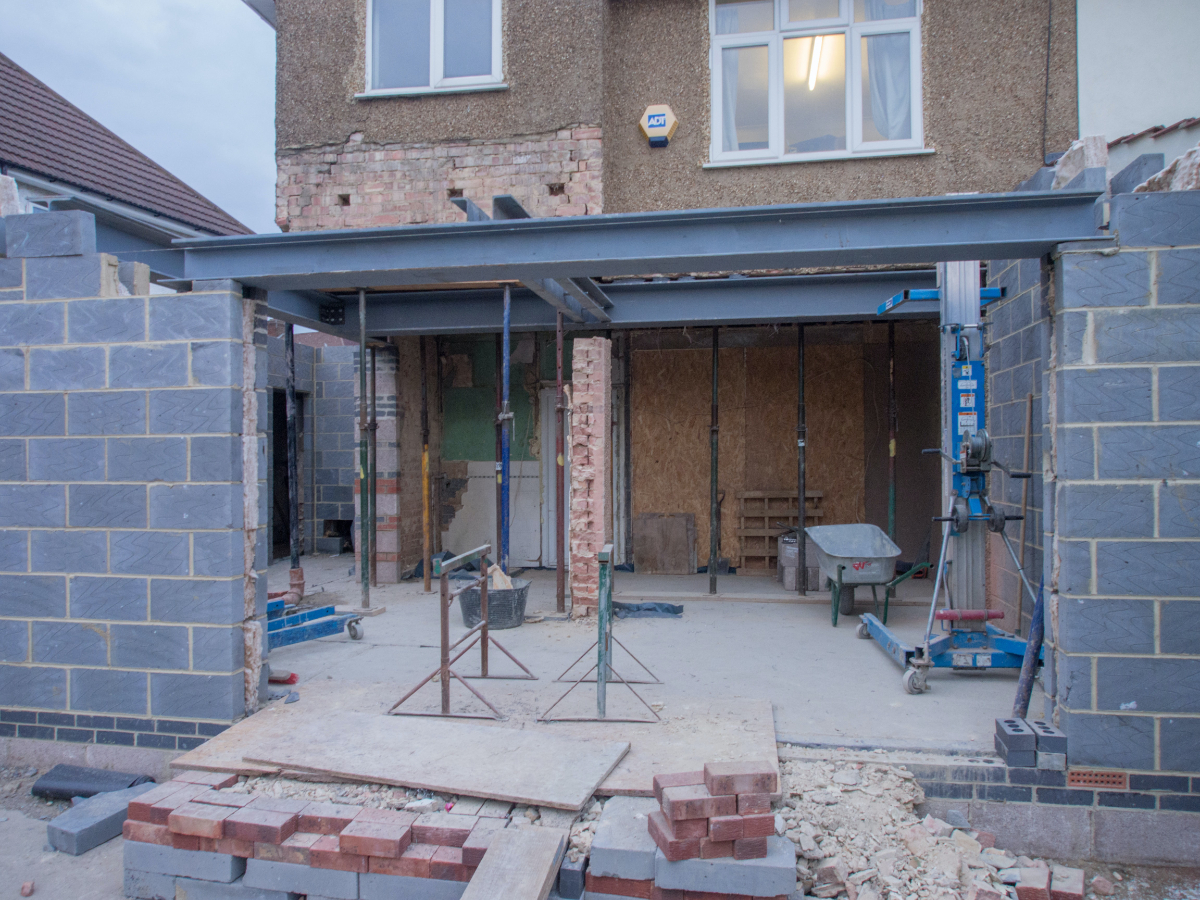 Should I Move Or Extend my Home?
Whether to move or extend your home is a question many people face. Whether you have a growing family and need more room to accommodate your little ones, or you simply want some extra storage space, there are many reasons to consider either selling or extending your home.
This can be a tricky decision to make, given the significant financial impacts of either option. If you currently live in a flat and find that you need more space, the cost-effective answer is relatively straightforward. However, removal costs can factor into your decision, and you should take the time to consider the financial impacts of moving house.
Home extensions provide a twofold service. Firstly, they create more usable space in your home, and secondly, they add to your property's value. However, depending on the scale of the extension you are planning, they can be expensive projects.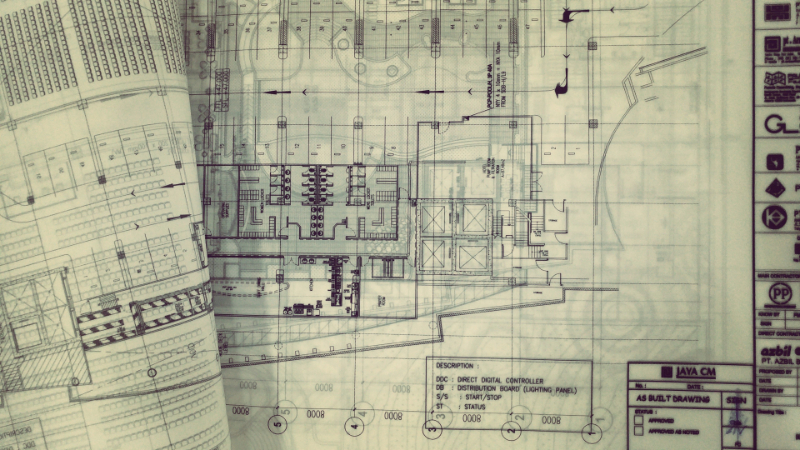 Extensions increase the value of your property. However, this value is only realised if you choose to sell your property in the future. Ultimately, your property's location and demand affect its value, and your bespoke extension work will only be a part of this overall.

As a general example, due to the high demand and property values, adding a basement to a house in London will be the most financially beneficial extension to make. This is not universal - with different areas of the UK having different property values, different extensions will add different values.
Cost of Extending A House
For example, we have listed the average costs of a single-storey extension for houses in the UK. These prices exclude VAT and will vary depending on your property's size and location, plus any additional services you might need:
Planning Permission: £190 - £206 Property survey: £400+
Single-storey extension (per square metre): £1,500 - £2,000
Architect fees (3-10% of entire costs): £2,700 - £4,000
Unless your extension stays within 3 metres of your existing property, you will need to acquire planning permission for the extension before work can begin. Additionally, if your extension plans affect your neighbour's property in any way, you will need to enter into a party wall agreement. This involves your neighbour agreeing to your proposed plans.
To obtain your planning permission, you will need to include the details and expected costs of the extension in your application. Gathering this information should be left to professionals who know how to conduct a property inspection, namely a professional architect. While their fees may seem high, you will be unable to plan and execute your extension project without an architect.
Which Home Extension Should I get?
There is a wide variety of extensions that you can add to your property, but you must pick the right one. Choosing the perfect extension is the best way to add value to your property and make it more practical to live in. Therefore, this decision is worth serious consideration before you start throwing money at a random project.
To help you make this decision, we have listed a few examples of possible extensions you could make to your home. However, building an extension alone will not automatically increase the value of your property. This increase will depend on numerous factors, including the quality of the work and the location of your home.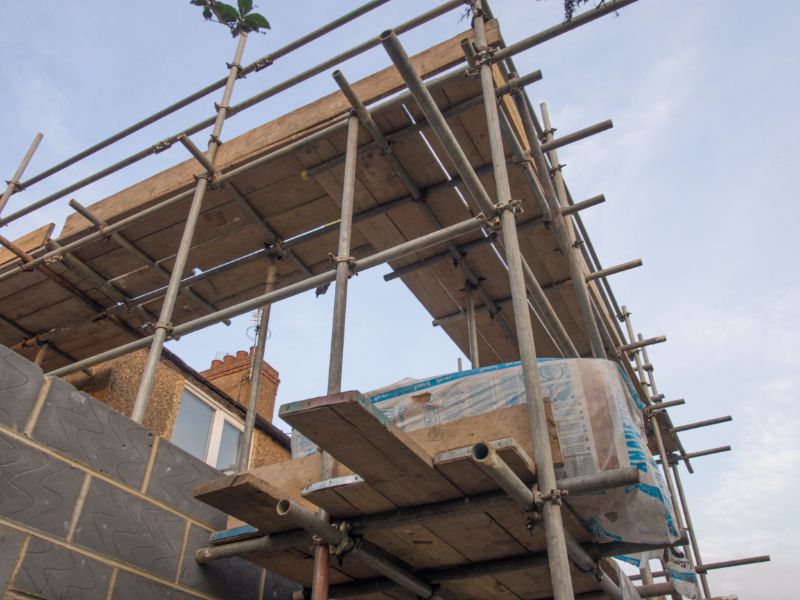 Single-Storey Extension
Single-storey extensions are the best option for those who think their home needs some extra living space. There are many types of single-storey extensions, typically differentiated by where they are added to your home, for example, side extensions or rear extensions. Assessing these different types will allow you to choose which one is right for your home.
On average, a single-storey extension will cost between £1,500 to £2,000 per square metre, excluding VAT. However, since they are only one storey tall and are essentially used to create extra space, you can limit how large the extension is to help you stay within your budget.
Naturally, the smaller the extension to your home is, the fewer pounds you will have to part with. Overall, these prices are typical for those looking to extend a hallway or add extra space to their kitchen or living room.
Additionally, by creating that extra space, you could add between 5% and 10% to the value of your property. Of course, if you need the space for an additional bedroom, you could decide on a two-storey extension. This can boost the value up to 20% but be twice as expensive as the single-storey option.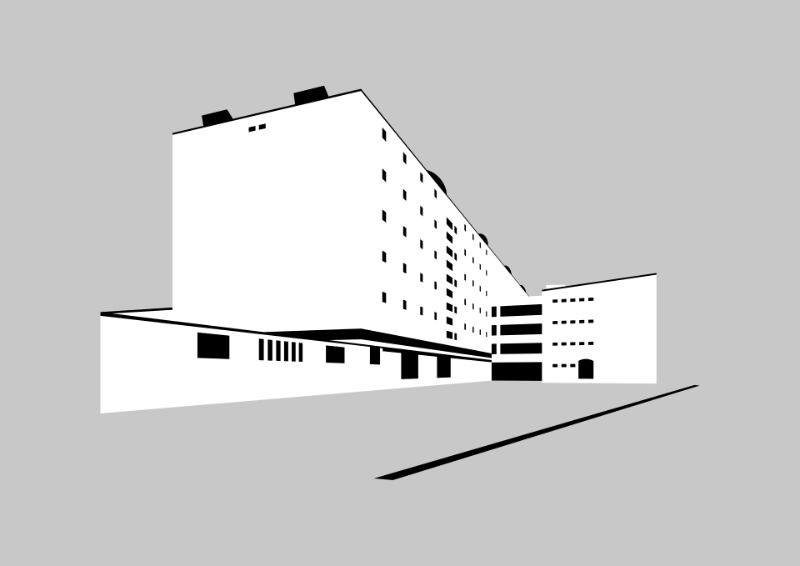 Loft Conversion
The most common extension that people make to their homes is a loft conversion. They are a unique type of extension with many benefits and minimal downside. Firstly, they create large amounts of usable space for you and your family to enjoy. Secondly, they can be created without the usual disturbances that arise through building work.
Loft conversions are also some of the cheapest extensions to add to your home, adding value for a better price.
Whatever your reasons for creating the extra space in your loft, a well-done loft conversion can increase your property's value by up to 12.5%.
Of course, the value that any extension adds relies on the quality of the work and the location of your home. Ultimately, a loft conversion will set you back around £1,000 per square metre.
Conservatory
Conservatory extensions are also one of the most popular home modifications in the UK. For our part, we think this has something to do with the notorious British weather, with conservatories allowing you to enjoy the great outdoors without getting caught in a downpour.
They are a relatively cheap extension, coming in at around £5,000 depending on their size. They can also add between 5% and 7% to your property's value.
Kitchen Extension
Similarly to bathrooms, kitchen extensions are a little more complicated than the other extensions listed here. But with the added troubles, the question remains - are they worth it? The biggest thing to consider is the plumbing.
There is no point in paying vast sums of money on a kitchen extension if you don't have a qualified plumber rig it properly. If you put the effort in, kitchen extensions are worth it. On average, they can cost between £1,200 and £1,600 per square metre, varying depending on the size of your home.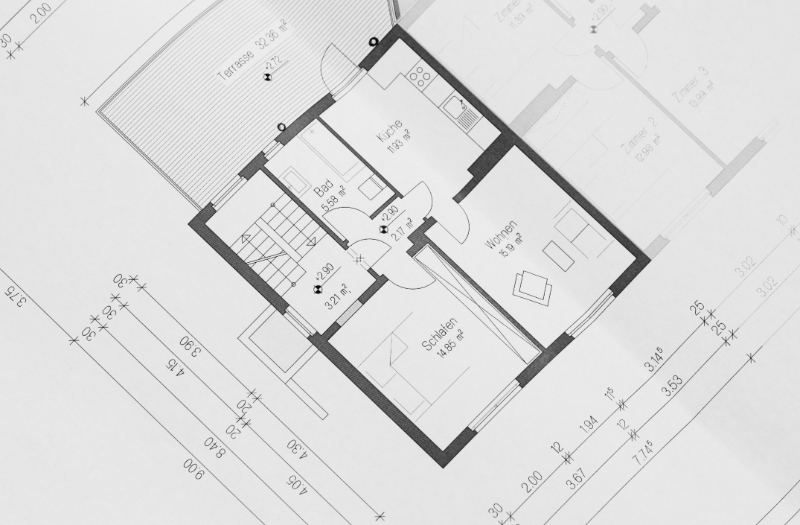 But when you consider the amount of planning, plumbing, and other intricacies of kitchen extensions, this price quickly shoots up. While these extensions will add value to your home, you must ensure that the work is of good quality.
Planning Considerations For House Extensions
If you do not have any experience creating housing extensions, navigating the various local authority bureaucracies and building regulations related to them can be tricky. The most difficult of these is planning permission. Without the help of professional architects or designers, who have industry experience in these processes, you may perhaps find yourself struggling to get the appropriate permission for the construction.
If you have a particularly ambitious plan in mind, you may need planning permission. Examples of this include:

If your extensions reach towards a road.
If your proposed extension covers up to half the area around your home.
You plan to increase the height of your property.
You plan to extend beyond six metres from the back of a semi-detached house.
You plan to extend beyond eight metres from the rear of a detached house.
If your single-storey extension covers more than half the width of your existing property.
Your single-storey extension is over four metres tall.
If you plan to construct a balcony or veranda.
You plan to use different materials than those in the original house.
You own a listed property.
Your properties stand within the land of a conservation area.
Overlooking neighbours
Having features such as balconies that could overlook your neighbour's property could be contentious. They may oppose your plans, wanting to keep hold of their privacy.
If you propose having windows overlooking your neighbour, then using frosted glass or skylights instead is a good alternative idea.
Overshadowing neighbours
If your proposed extension structure reaches out into your garden, potentially blocking sunlight from your neighbour's property, this may limit the potential height and size to which you can build.
Highways and your extension
If your proposed extension is seen as a structural hindrance or obstruction to motorists on highways or roads, this will also limit any permitted developments.
Are you looking to extend your house? Please contact Stafford Construction for everything you need. Use the buttons below to find our contact details or browse the home page