Kitchen Installation Services

Cannock | Stoke on Trent | Staffordshire
Do you require a Kitchen Installation Service company in the Stoke on Trent and Cannock area? Stafford Construction offers 35 years of experience in the construction industry. We can provide you with expert services in redesigning your kitchen and installations.
Our team understands your needs. We take care of even the minutest details of the area before designing your new kitchen. Based in Stafford, we would be available for the projects anywhere in Wolverhampton, Cannock, and the surrounding areas.
We offer you a complete design, construction and fitting service for your kitchen. Our team would consider the entire process of the new kitchen making. This includes:
Confiscating the older fitting
Redoing the walls
Floors and ceilings
Installation of new electrics
We also take care of providing you with the finest quality kitchen cabinets and worktops. We also offer a great choice in other necessary finishes.
Custom Fitted Kitchens in Cannock
Stafford Construction offer a one-stop solution for your kitchen design and installations. We will not leave you unhappy after the work is done. We make sure you are delighted with the completed kitchen. For us, our customer satisfaction is the priority.
The architectural team at Stafford Construction understands the need of the individual customer. We focus on the personalisation of the layout and design of your kitchen. We work and design your kitchen the way you want it. This personalisation helps us to bring out the uniqueness in our offerings to our customers, as well as the relativity of the space to your lifestyle choices.
If you are considering a thought of redoing your kitchen, feel free to contact us. We would be more than happy to assist you with the kitchen design and installation process.
Call 0845 291 1174 to discuss our kitchen installation services.
How much does it cost to fit a kitchen?
Researching the average fitting price for different types of kitchens is a must before you arrange installations. Having this information will allow you to know what to expect from your fitter and whether the price you are quoted is accurate for the type and size of kitchen you want to install.
A medium-range kitchen, once fully fitted, will set you back on average around £3,500. This includes all electrical and plumbing work and essential appliances such as ovens, hobs and washing machines. On average, kitchen fittings in the UK generally cost between £5,000 - £6,000.

Planning a kitchen installation
The first thing to do when planning your kitchen installation is to assess what your needs are going to be. This will also allow you to discover the things you disliked in your previous kitchen, enabling you to create the perfect kitchen in the future.
Next, you need to consider your plumbing and heating systems. Will you fit your new appliances into existing pipework?
If not, you will need to account for a bigger budget to pay for the additional plumbing work.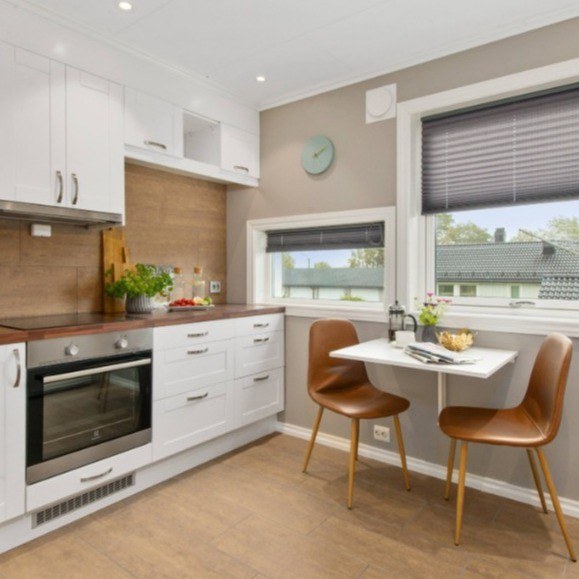 After this, you can consider the lighting and aesthetics of your kitchen. It is often helpful to have secondary lighting over your hobs or ovens, separate from more prominent room lighting. If you are unsure of whether your ideas are viable for the kitchen that you want, you can hire the services of a professional kitchen designer. Allowing a specialist to cast their eye over your initial plans is one of the best ways to avoid any disasters in the future.
After the planning stage, you will need to create a viable budget for the project. A professional kitchen designer will also be able to help with this step. After you have your budget, the next step is to hire the builders or general contractors to carry out the work. After construction has been completed, you can then choose your finishing touches, such as colour schemes and aesthetic finishes.
Contemporary or Classic Fitted Kitchen
It can often be the best approach to combine contemporary interior design with more traditional materials to create a bold and unique look for your kitchen. High quality, metallic theme copper plumbing can add a beautiful rustic aesthetic to a modern kitchen. When combined with modern appliances, use calmer, muted colours for your woodwork units to create a guaranteed timeless yet up-to-date and bespoke look.

Local Kitchen Fitters
If you are looking for local kitchen fitters in Staffordshire and the surrounding areas, Stafford Construction are on hand to deliver whichever vision you may have.
Our team of highly skilled fitters with years of experience in kitchen fittings can work to your specified plans to create the kitchen of your dreams.
Are you looking for contractors to carry out a kitchen fitting in your new family home?
If you are looking for kitchen installation services in Cannock, Stoke on Trent or Staffordshire get in contact today. Please do not hesitate to contact our team today. Call 0845 291 1174.