Self Build Advice: Your Guide To Planning A New Build
Are you looking for self build advice? We have created this Guide To Planning A New Build to provide resources to help you complete your self build project.
Each year, over 12,000 people in the UK decide to build their own home instead of choosing a pre-built home. People are motivated by a range of factors; some want control over the design of their new home, some enjoy a challenge while others see it as an opportunity to get more for their money.
Every project is unique in its own way, but the sequence of self-build project follows the same pattern. When planning a self-build project, there are things that you must consider to have a successful one.

One of the first questions people have when planning a self-build project is the costs of self-building.
Although there are many and varied factors that affect the cost, if you decide to self build, generally your costs will be between £1,000 and £3,000 per m².
Factors that affect your costs include:
Location
Size
Specification
Shape
Plan
Layout
Your Involvement
As a general rule of thumb, the bigger the house, the more costs that will be associated with it. It pays to cut costs where you can, such as leaving the floor plan a simple square. The costs of materials can also be expensive if you buy unique materials. Lastly, the more work you yourself are able to do, the less you will have to pay.
Once you have decided that a self-build project is the right choice for you, there are a number of stages to address in planning your new build:
1. Arrange a mortgage in principle
What is a Self Build Mortgage? As it stands, the majority of renovators and/or self-builders will use a combination of savings and loans to carry out their personal projects. Because this is not an uncommon phenomenon in recent years, there are such things as "specialist" mortgage products accessible for use.
This is something that you should look into before you start building or renovating, as lack of capital is something that ends self-financed projects on a regular basis.
If you do not have enough money from either the sale of your previous home or your savings, then you will need to get a loan- which is where you will be able to use a specialist mortgage, a system designed exactly for this situation.
The nice thing about a specialist mortgage is that it is unique to your needs. Instead of having all funds released to you on completion day, you will work with a mortgage specialist who will help you determine key moments when chunks of your loan need to be released to you in order to complete your project on time.
When looking for the perfect plot of land for yourself, it helps to think outside the box. This might be difficult, as several plots of land are bundled in with planning permissions, but there are often plots of land that are perfect for building, yet not advertised as such.
In this scenario, it would help you tremendously if you understand the exact type of plots that are available to you. Do some digging; perhaps there is a plot of land stuck behind a house that just isn't visible straightaway. Or perhaps there is a house for sale that comes with a decent plot of land- have the home demolished instead.
3. Evaluate development potential
It doesn't matter if you want to completely rebuild on a new plot of land or want to totally demolish, renovate, or rebuild based on the ruins of a still standing house- before you can start your project, you have to be able to assess whether or not the plot of land will fit with your plans. Only then can you start budgeting.
One method of assessing the suitability of your development is formal surveys. Some of these surveys, you would be able to carry out yourself, but others would need to be carried out by professionals.
Some of these surveys can, unfortunately, be very expensive, but they are well worth it in the long run and overall success to your personal project.
The most common surveys are:
flood risk
utility arrangements
soil conditions
obstacles
access and parking
No matter how well you plan your budget, there are always unforeseen costs. Perhaps there is a complication in your planning application and you have to pay for more surveys than you expected, or there is a problem with the ground conditions after you've start digging for the foundation.
All of the above things can happen, yet this should not mean that your costs will spiral completely out of control. For the majority of self-builders, this is a process that will send them more on a grand adventure than a headache. The costs of self-building may be high in some cases, but it is well worth receiving a house that is completely custom to your needs and desires. Another positive point is that your house often becomes worth more on the market than a mass-produced house.
5. Arrange a valuation of the plot
First of all, you must consider the various restrictions that may apply to your plot. These include, but are not limited to
conservation areas and areas of outstanding natural beauty
legal issues
easements
rights of way
Also, be sure to double check that any permissions granted to build do not expire before your project is planned to be finished.
It is always worth meeting the neighbours if you can. Talking with them, and other locals, about the history of the site; and don't forget the basics such as the site's gradient, boundaries and ease of access. These will all impact on the cost as well as your timetable, so make sure to get a clear idea of what you have to work with.
It's also an excellent idea to hire an experienced industry professional who will help you to ensure you get a reasonable price for the plot.
The local authority's planning department can very helpful during this stage of the process in providing you with pre-application advice, so you will know exactly what is required of you.
Employ a professional to complete the site survey for you, but check out their resume and past record before you hire them.
Another handy tip is to look up similar planning applications to your own on the council's website, this way you can view the accompanying reports, see the local decision maker's statements and start to gauge the best way to proceed with your own application.
An accurate evaluation of the site will ensure your design plans will safely fit the site and should take into account any obstacles such as trees or odd shaped corners. This will reduce the risk of needing to redesign your property later down the road, saving you valuable time and money.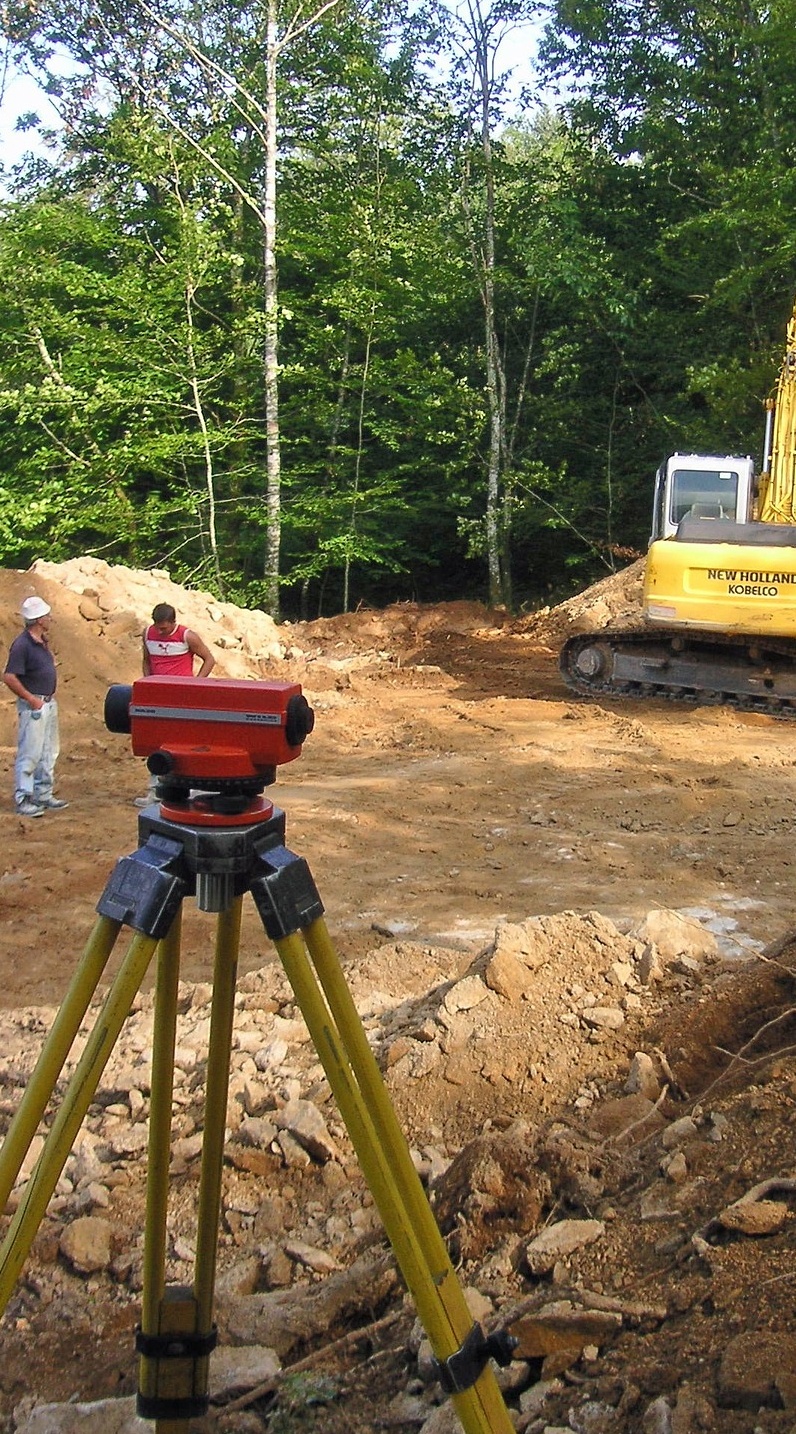 It is a lot harder to accurately value a plot of land than the actual house you want to build on it since there are far more variables to contend with. You must know the purpose to which you will put the property, as well as evaluating the building costs which will include CIL, legal and professional costs.
To sum up the process of valuing your site before you purchase it, you should start with the value of the completed home, then deduct the total cost of development and retained equity. The remaining amount is the value of your plot.
8. Arrange site insurance
Insurance is a very important aspect of every project. In this specific project, you will need to get self-build insurance. This is meant to protect your investment from the time you exchange contracts on the plot to the time that you complete the project.
Your needs on the project are what will govern the insurance cover. This is important because it will cover the loss or any damage that may be incurred during the process of building in terms of the construction materials, equipment as well as any liability.
---
Are you planning a new home build in Cannock, Stoke on Trent or Staffordshire? Contact our building contractors today to discuss your project.